Black Lotus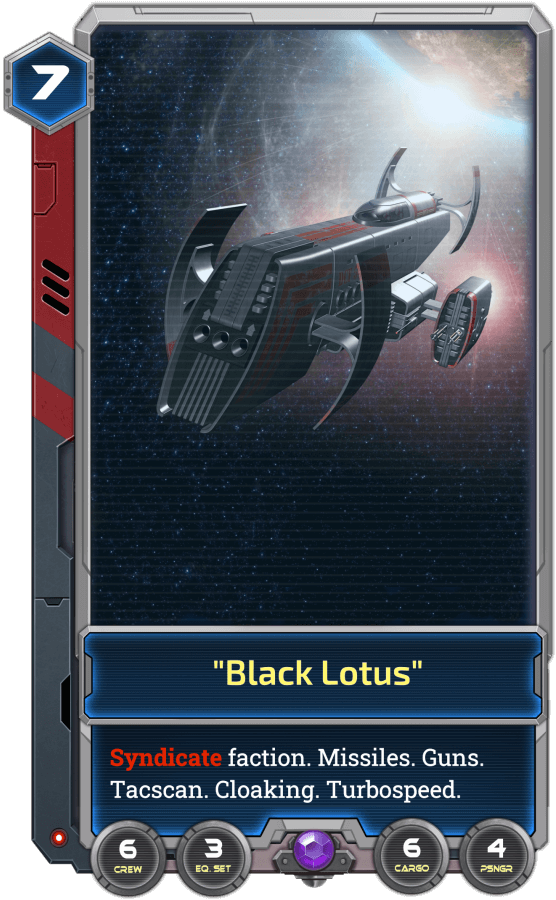 Important
This is a starship card. Starships are required when launching a new game.




Starships define the maximum crew, cargo and passenger capacity. And also the number of Equipment Sets allowed




Every starship also has many ship modules, some of them being mentioned on the card itself as keywords.
This card has a quality of 7. When you play this card, it generates a starship.

Quality Level increases performance and reliability of all ship modules on that ship.
Ship Attributes
Crew slots: 6.

Equipment Sets: 3.

Cargo slots: 6. (means 12 total capacity)

Passenger slots: 4. (means 4 total capacity)
Traits
This section will be completed.