Ark Scientist (Origin)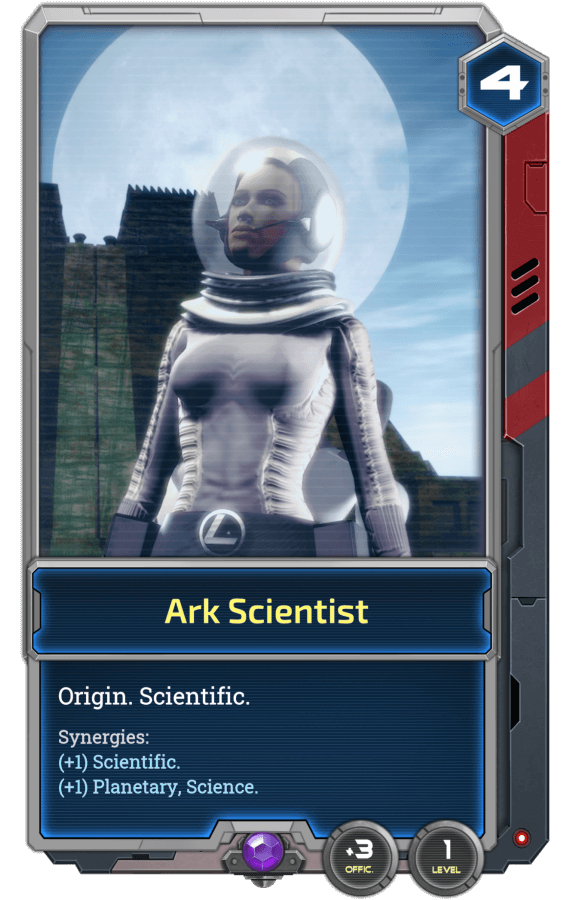 Important
This is an Origin card. Origin cards are required when launching a new game.




They define the faction allowed in your Starship, Officers and Crew. To allow other factions, first you must add it to your Origin.




Your Origin also defines the number of Officers allowed.




Many Origins also have other bonuses which are applied to all your Officers and Crew.



This card has a quality of 4. This influences the base score of all officer and crew you will play.
Traits
This section will be completed.